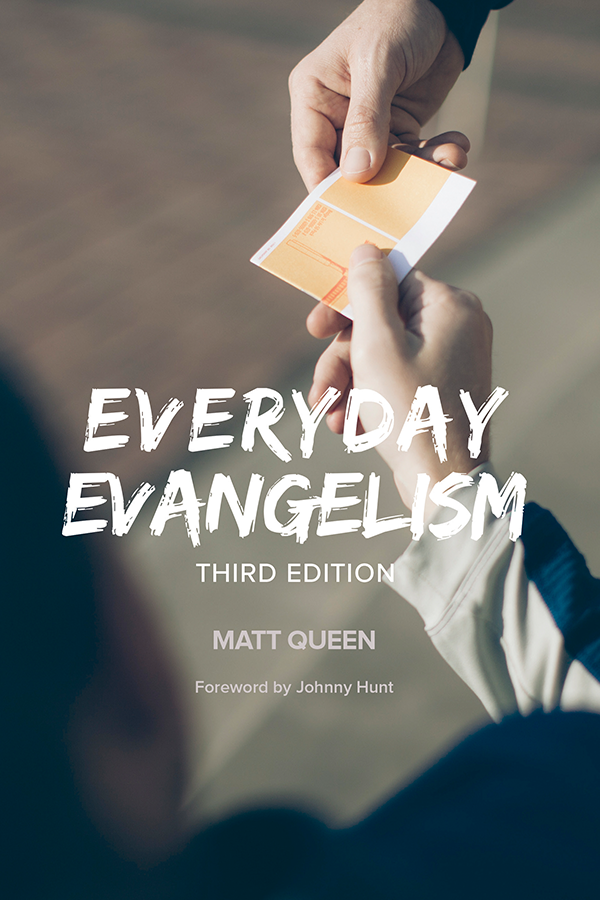 Everyday Evangelism :
Third Edition
by Matt Queen
Create a culture of everyday evangelism in your church.
What if every member of your church made evangelism a regular practice in his or her daily routine? Imagine the impact this would have on your church and community. Sadly, though, what should be a natural part of the Christian life is often neglected or passed off to "the experts."
In Everyday Evangelism, evangelism professor Matt Queen debunks the myths of personal evangelism, providing encouragement, insight, and practical steps for creating a culture of everyday evangelism in your church.
Paperback
Published: January 22, 2020
80 pages
6 x 9 inches
ISBN: 978-1-7327740-2-5
---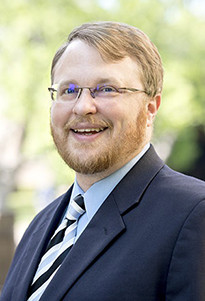 About the Author
Dr. Matt Queen serves as the L.R. Scarborough Chair of Evangelism ("Chair of Fire"), professor of evangelism, and associate dean of the Roy J. Fish School of Evangelism and Missions at The Southwestern Baptist Theological Seminary in Fort Worth, Texas.
Queen evangelizes with students weekly through Everyday Evangelism, an initiative of the seminary that includes evangelizing every household within a two-mile radius of Southwestern Seminary's campus. Queen's previous church ministry includes serving as senior pastor, associate pastor for evangelism and discipleship, and minister of students and music. He regularly leads "Everyday Evangelism" workshops and preaches revivals in churches across the country.
---
Also Available