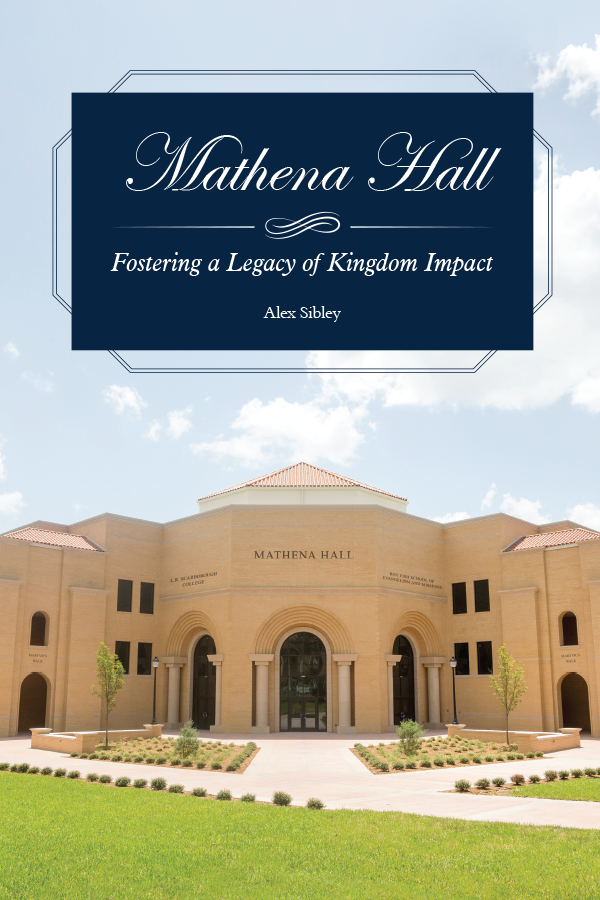 Mathena Hall :
Fostering a Legacy of Kingdom Impact
Mathena Hall is home to the Roy J. Fish School of Evangelism and Missions and the L.R. Scarborough College at The Southwestern Baptist Theological Seminary. As stated on its cornerstone, the building was "constructed to facilitate the preparation of evangelists to carry the Gospel to the nations."
This resource identifies those who made significant contributions to the building and provides details of the structure's classrooms, exhibits, and various other features, including its numerous tributes to the legacies of past and current ministers of the Gospel. The hope is that Southwestern Seminary students will be trained for Gospel ministry within the walls of Mathena Hall, then go forth into the world to spread the message of Christ and advance God's Kingdom, thus joining the legacies of the great men and women who came before them.
—
Hardback/Paperback
Published: December 13, 2017
96 pages
6 x 9 inches
ISBN: 978-0-9988325-9-3 (hardback); 978-0-9994119-0-2 (paperback)
---
About the Author
Alex Sibley serves as managing editor of Seminary Hill Press and associate director of news and information at Southwestern Seminary. He graduated from Southwestern Seminary with his Master of Arts in Biblical Counseling in 2016.