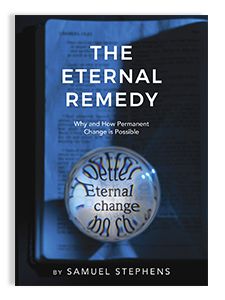 The Eternal Remedy :
Why and How Permanent Change is Possible
Can you identify an area in your life that needs change? If so, how do you go about making the change that is needed? When all is said and done, only two options for change are available to us—a man-centered approach and a Christ-centered approach.
In this booklet, author Samuel Stephens reveals that only a Christ-centered approach, as found in Scripture, offers true healing from brokenness, freedom from bondage, and permanent change in the face of hopelessness. Stephens explores both options, illuminates the biblical teaching, and shares why and how permanent change is possible.
---
About the Author
Samuel Stephens is a Ph.D. graduate from Southwestern Seminary. Over the past several years, he has served in churches and parachurch organizations relating to collegiate work, counseling, and discipleship ministries.
---
Counseling Series