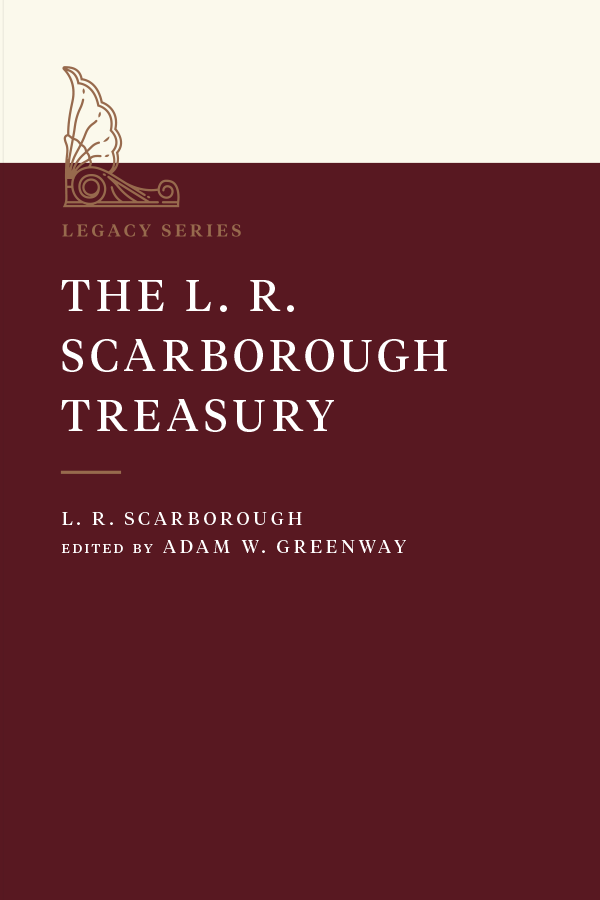 The L. R. Scarborough Treasury
Edited by Adam W. Greenway
The L. R. Scarborough Treasury is a collection of some of the most important writings of the second president of The Southwestern Baptist Theological Seminary. The wealth of L. R. Scarborough's writings here certainly is not exhaustive, but these are among the jewels in the Scarborough deposit of published and unpublished writings.
This volume collects Scarborough's writings on evangelism, ministry, and denominational cooperation, and is edited by the seminary's ninth president, Adam W. Greenway.
To learn more, and to see the Table of Contents, see here.
Hardback
Published: March 10, 2022
485 pages
6 x 9 inches
ISBN: 979-8-9852536-0-3
---
About the Authors
L. R. Scarborough (1870-1945) was the second president of Southwestern Baptist Theological Seminary and first occupant of The Chair of Evangelism ("Chair of Fire").
Adam W. Greenway is the ninth president of Southwestern Seminary.