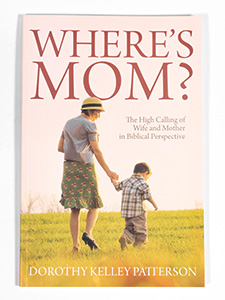 Where's Mom? :
The High Calling of Wife and Mother in Biblical Perspective
Often women who have taken salaried jobs and titled positions have found themselves enslaved to the priorities of work and career. As a result, many of these women face failures in child-rearing and homemaking and find that the dual responsibilities of career and family may crowd out the time for personal creativity. Dorothy Patterson urges women to reconsider these priorities and not to forget who they are meant to be. An educated professional woman herself, Patterson probes several crucial questions about the high calling of wives and mothers in light of biblical teaching: Is homemaking a job? Is homemaking a challenging career? Is being a mother a worthy service? Is being a wife a fulfilling vocation?
---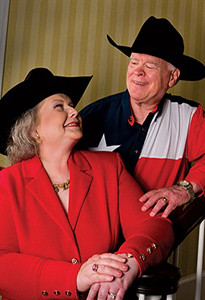 About the Author
Dorothy Kelley Patterson serves as professor of theology in women's studies at Southwestern Baptist Theological Seminary. She received a Bachelor of Arts degree from Hardin-Simmons University, a Master of Theology (Th.M.) from New Orleans Baptist Theological Seminary, a Doctor of Ministry (D.Min.) from Luther Rice Seminary, and a Doctor of Theology (D.Theol.) from the University of South Africa.
She and her husband, former Southwestern president Paige Patterson, have traveled in ministry to more than 125 countries. Despite the successful completion of her degrees, Dr. Patterson's theological education was not her idea: "My husband is responsible for my studies in theology. I did not have the inclination to do it. My health challenges and responsibilities in our home as wife and mother just pulled me away from an interest in the pursuit of graduate and post-graduate studies. I owe my graduate education to my husband's encouragement and determination to put me through these programs in order that I could be a better helper to him, especially in the area of woman-to-woman teaching."