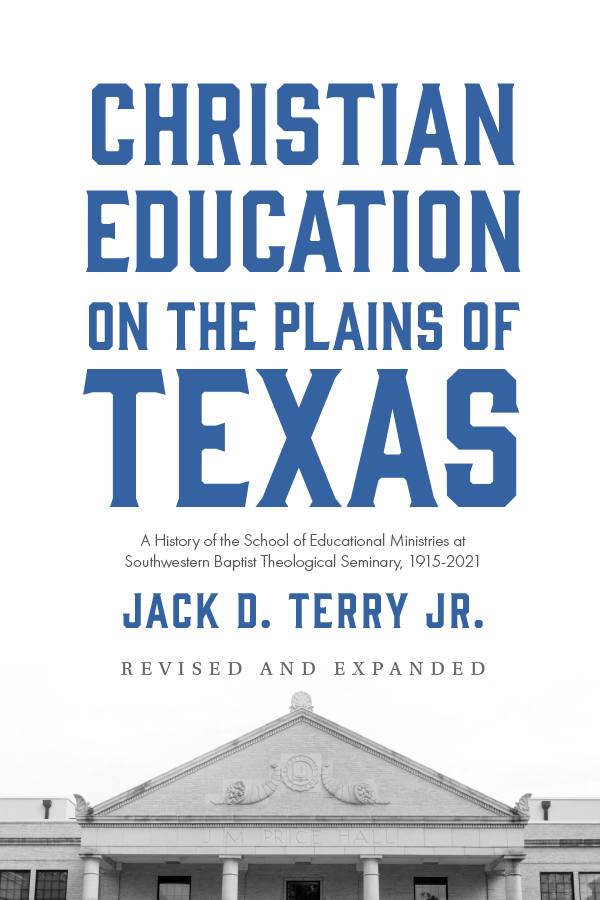 Christian Education on the Plains of Texas :
Revised and Expanded Edition
In 1915, Southwestern Seminary established the Department of Religious Pedagogy, which was elevated to the status of a school of the institution in 1921—the first school of religious education anywhere in the world of academia.
Christian Education on the Plains of Texas, Revised and Expanded, is a new edition of this work by Jack D. Terry Jr., a former dean of the school and its namesake.
This edition includes a new chapter with developments through the spring of 2021 in celebration of the centennial anniversary of the school and includes Terry's personal reflections on the history of the school, much of which he has lived as a student, professor, dean, and seminary statesman.
ORDERS OF THIS BOOK WILL BE FULFILLED BY THE SEMINARY HILL BOOKSTORE AND YOU WILL BE REDIRECTED TO ITS SITE FOR PURCHASE.
Paperback
Published: October 7, 2021
384 pages
6 x 9 inches
ISBN: 978-1-7361235-4-6
---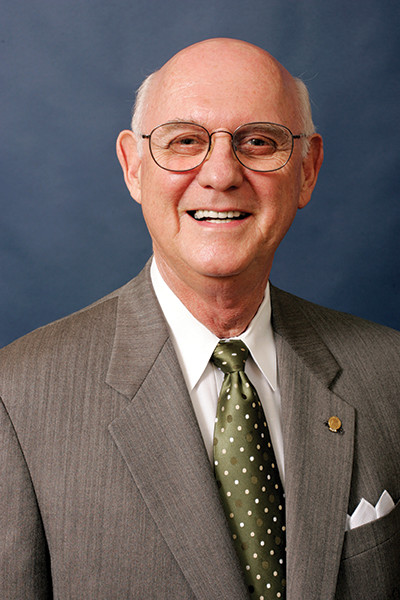 About the Author
Jack D. Terry Jr., has been part of Southwestern Seminary for 52 years. First as a student, then as a professor, then as dean of the school of religious education, and finally as vice president for Institutional Advancement, Terry has devoted his life to the ministry of Southwestern Seminary. He is married to Barbara, and they have two children.