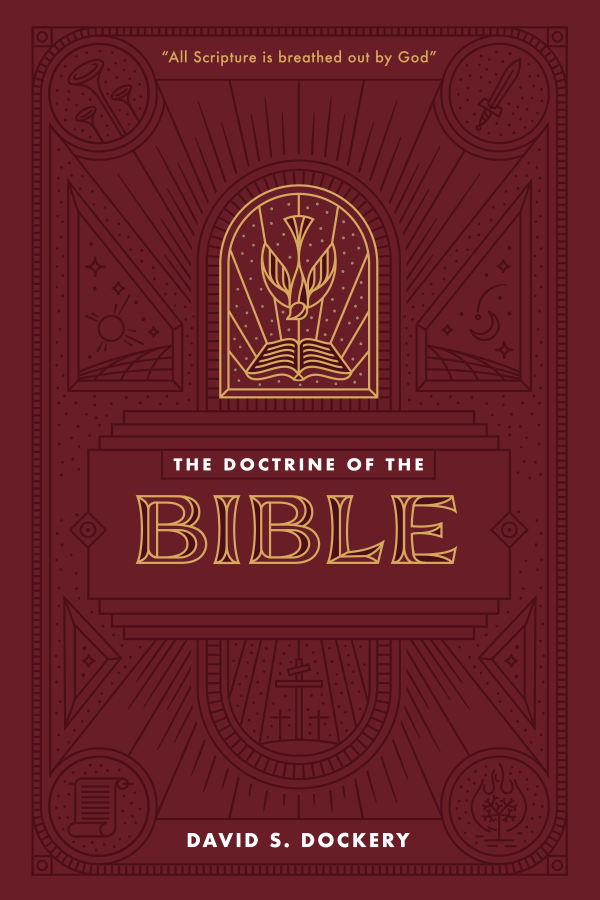 The Doctrine of the Bible
by David S. Dockery

Originally published by Convention Press in 1991 as the official doctrinal study for the Southern Baptist Convention that year, this new edition features the original preface, a new preface, an expanded and updated bibliography, and original and new endorsements.
"Perhaps in God's good providence, this little book may provide encouragement for some to reexamine the message of Scripture and there re-discover the drama of the redemptive message found only in Jesus Christ," Dockery writes in the preface of the new edition. "We pray that the book will serve as a guide for others who have questions about the Bible, its meaning, and its authority.
"Primarily, we hope that the book will strengthen the convictions of God's faithful people, granting them assurance of the full truthfulness and complete authority of God's Word written as the inward work of God's Spirit bears witness by and with the Word in our hearts."
ORDERS OF THIS BOOK WILL BE FULFILLED BY THE SEMINARY HILL BOOKSTORE AND YOU WILL BE REDIRECTED TO ITS SITE FOR PURCHASE.
Paperback
Published: April 30, 2020
160 pages
6 x 9 inches
ISBN: 978-1-7327740-5-6
---
About the Author
David S. Dockery serves as distinguished professor of theology, theologian-in-residence for the B.H. Carroll Center for Baptist Heritage and Mission, and special consultant to the president at The Southwestern Baptist Theological Seminary. He is widely regarded as one of the outstanding leaders and senior statesmen in Christian higher education, especially due to his transformational presidency of Union University, among other roles in academia. The author of more than 35 books, Dockery is also a contributor to a wide array of major reference works and Christian publications.