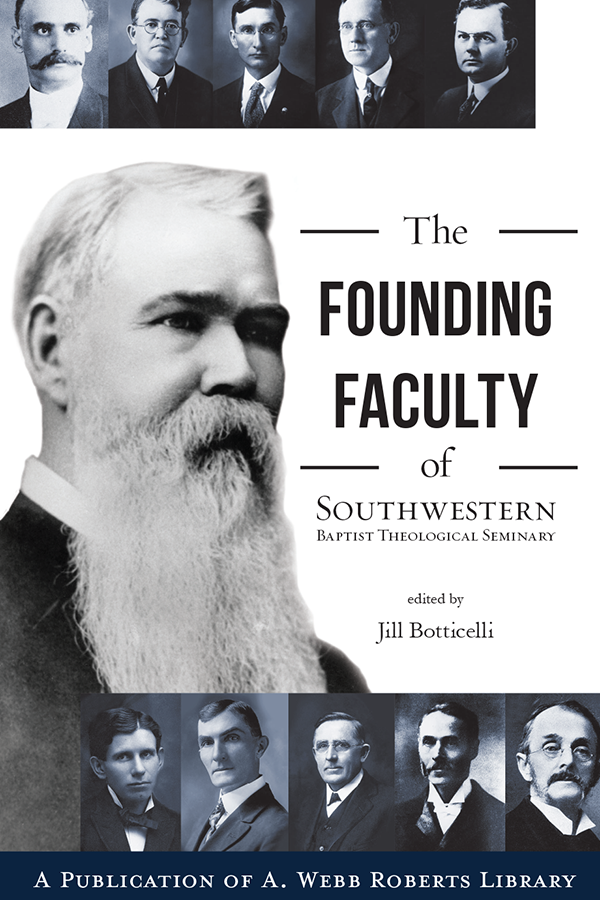 Founding Faculty of Southwestern
edited by Jill Botticelli
The Southwestern Baptist Theological Seminary has a rich and sustained history of Baptist and theological academia. These primary documents, written by the men who established the seminary, offer unique insight into this legacy of education.
Courtesy of the J.T. and Zelma Luther Archives, readers will find within this volume biographical sketches and writings of Southwestern Seminary's founding faculty. Writings include lectures, sermons, and journal articles.
ORDERS OF THIS BOOK WILL BE FULFILLED BY THE SEMINARY HILL BOOKSTORE AND YOU WILL BE REDIRECTED TO ITS SITE FOR PURCHASE.
Paperback
Published: 2016
208 pages
6 x 9 inches
ISBN: 978-0-9975886-5-1
---
About the Author
Jill Botticelli serves as an archivist and special collections librarian in Southwestern Seminary's A. Webb Roberts Library.